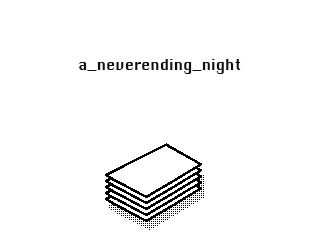 a_neverending_night
Music and sound effects now in demo!
---
I have added some music and sound effects into the demo, would be great to know any thoughts as to what is currently in there.
Also did a general clean up of some typo's, though I am sure I missed one or two!
Thanks for playing!
Files
a_clearing_in_the_forest-1.0-pc.zip
62 MB
Jan 01, 2018